Jimmy Chan is the president of the Gee How Oak Tin Association of Montreal, and is also the president of the Chin Wing Chun Tong Association of Montreal, as well as the Chan Association of Montreal.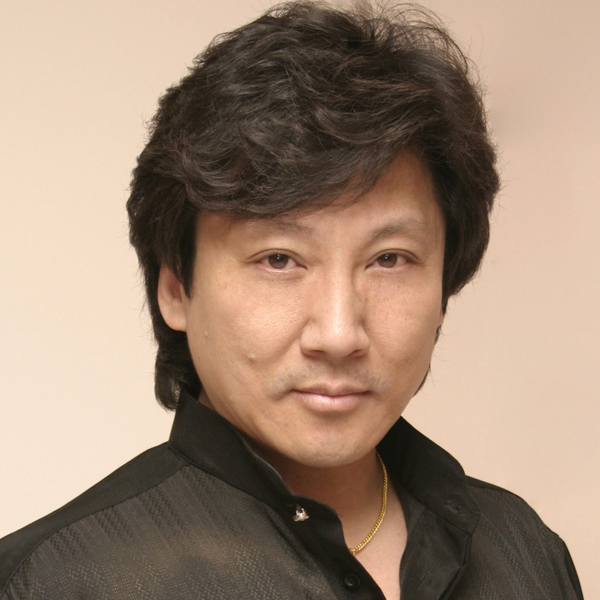 Jimmy Chan has been involved with the Montreal Chinese community ever since he was a teenager, always volunteering his time to help with community events and to promote the Chinese traditions to the downstream of Quebec and Montreal.
Jimmy's father-in-law, Mr. Paul Woo was one of the immigrants who helped build Montreal's Chinatown. He had spent a lot of time, effort and energy into helping other new Chinese people immigrate to Montreal. He also helped them find jobs as well as helped them settle in a place where they could live with their families. Mr. Paul Woo owned the very first grocery store in Chinatown called Dai Hing Groceries. He also owned a large restaurant in the heart of Chinatown called Joy Inn Restaurant.
Mr. Paul Woo was also one of the founders of the Chan Gee How Oak Tin and Win Ching Ton associations in Montreal Chinatown. Before he passed away, Mr. Paul Woo asked Jimmy to continue his mission and service to Chinatown by joining the Chan associations. Jimmy has continued to carry on Paul Woo's legacy as the president of several Chinese associations of Montreal.
Jimmy is also a promoter of cultural exchange, creating opportunities and events for the Chinese community to interact with other communities around Montreal, so that the Chinese community may expand their networks and create new opportunities for growth and friendship across all communities.
Jimmy makes it his mission to create opportunities for the youth to explore their artistic talents. He promotes the importance of balancing academic pursuits with development of artistic talents and interests. By creating programs and events, Jimmy has helped many youth in the community expand their talents, while reaching their academic goals.
Jimmy founded the humanitarian organization One World, One Humanity in honour of his dear friend, Tom Chan, who was an Olympic Weightlifter who represented Montreal. Tom Chan helped many of the youth achieve their dreams and was a huge role model for Jimmy. Tom Chan was a very generous man and followed a philosophy of hard work and service to others, as he always helped those who were in need. Jimmy founded the One World, One Humanity Humanitarian Mission to continue Tom Chanís legacy, by creating events to raise funds to send food, water and supplies to victims of global disasters, as well as contributing to the community and to help feed the homeless.
Jimmyís grandfather Chan Ping Sek was a well-known herbal doctor in China, who voluntarily treated those who could not afford medical care. This generosity influenced Jimmy into becoming the generous man he is today, always willing to lend a helping hand. It is his grandfatherís influence that also inspired Jimmy to create the Canadian International Martial Arts Alliance Committee, which is a humanitarian organization that hosts martial arts shows as a means to raise funds for organizations and humanitarian missions.
Jimmy is also founder, coach and event coordinator of the famous Montreal Chan Lion Dance Club, whose mission is to promote the Chinese traditions by doing public lion dance performances.
As an athlete, Jimmy is also a dragon boat paddler and runs his own dragon boat race club Montreal Chan Dragon Boat Sports Club, which consists of the mixed team Phoenix Warriors and men's team Dragon Knights. Jimmy has competed across the world, winning world club crew championship competitions, representing Montreal.
Jimmy is also a well-known film actor/director/writer/producer/stunt and fight choreographer. He has played roles in various Hollywood films and creates short films every year. To keep up with Jimmy's film projects and to watch some of his videos, check out his IMDB page and his personal website! Jimmy is always seeking talent in the community, who share the same passion in film that he does. He has discovered many performers in the community, and has created opportunities for them to expand their talents by participating in his short films.